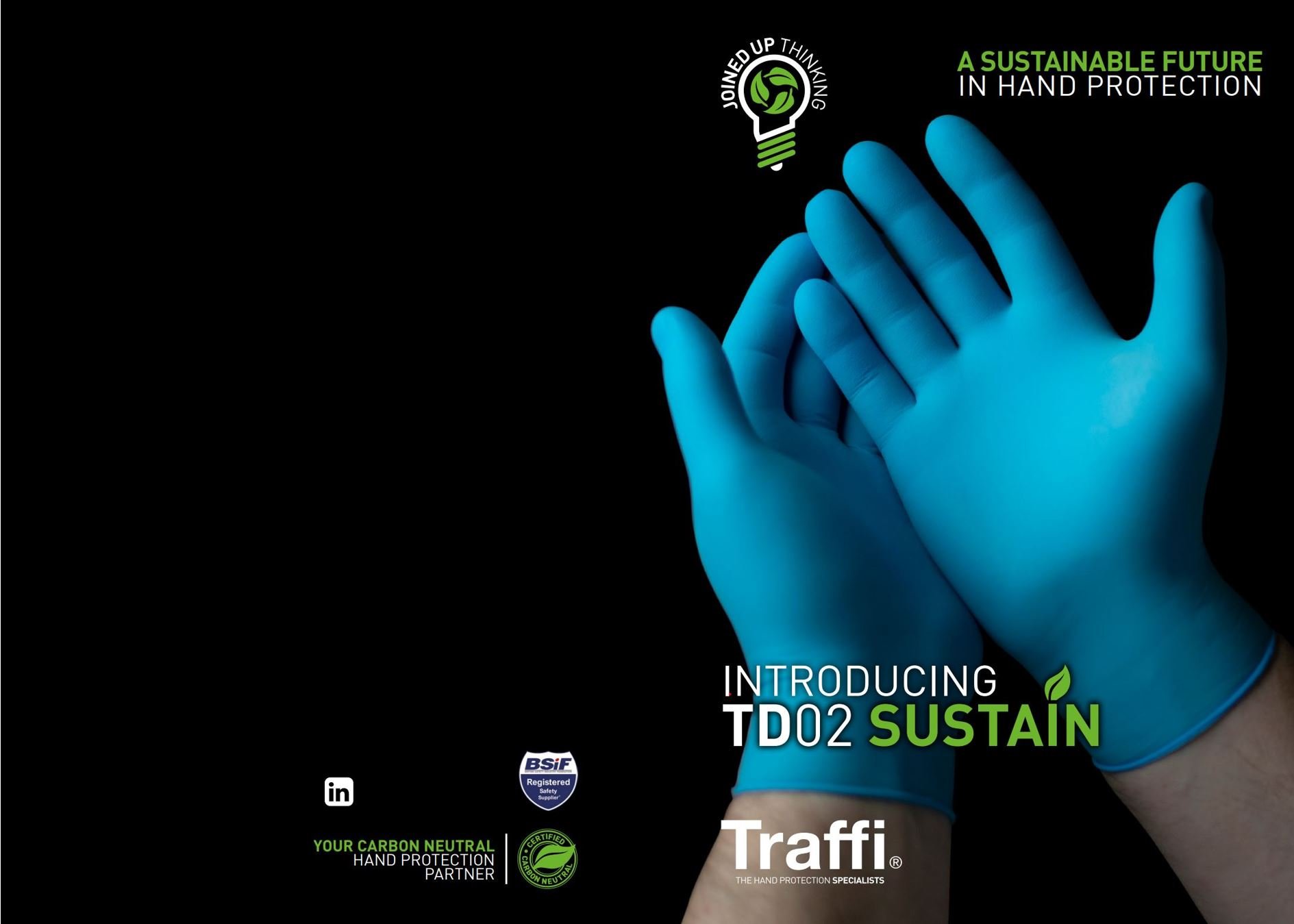 Leading hand protection innovators TraffiGlove have launched an exciting new Tri Polymer Blend disposable glove. The 'Sustain' degrades by an impressive 82% in 90 days, an incredible achievement when compared to traditional nitrile gloves which can take over 100 years to degrade in landfill.
There has never been a time like now when this is more important, within the first 6 months of the Covid-19 response NHS England's issued PPE is calculated to have generated 158,838 tonnes of CO2e, equating to 882 tonnes per day!
85% less energy is used per tonne to make natural rubber compared to nitrile rubber.
The Sustain comes in recyclable packaging, further enhancing its environmental saving credentials.
Could this be a quick environmental win? It's not only sustainable however, here are more benefits…
The Tri Polymer characteristics result in a 25% increase in stretch and comfort meaning less hand fatigue.
The Sustain has been dermatologically approved by the Skin Health Alliance. The recommendations in hand protection products is that the latex protein should be 50µg/g or less. At 50 µg/g, the product will be considered very low risk of allergic reaction. The Sustain, due to its unique tri-polymer production processes, achieves levels of under 25 µg/g making the chances of an allergic reaction even less likely.
It's cooler to the skin than standard disposable nitrile.
The Sustain is tested to EN374-1,2,4 & 5. EN455 Part 1,2 & 3. EN16523-1. ISO14855-1:2012. EN1186/Regulation EU 10/2011 Food Approved.
An all-round commercial and environmental solution. Why not reach out for to arrange a sample and see for yourself?