It's very important to know you have a reliable and trustworthy source when procuring your PPE, such as hi-vis jackets, safety footwear, hardhats and eye protection.
In the UK there have been cases where PPE equipment has been bought outside of the EU where standards may be different and the equipment is not up to the job. This is very easy to do now in the digital era, where you can buy anything off the internet, but it is very unwise as you compromise the safety of your workers and in addition put the reputation and legality of your business at risk.
Safpro is a Registered Safety Supplier and has been for a number of years. The BSIF created the Registered Safety Supplier (RSS) scheme and manufacturers and distributors of PPE are independently audited to confirm compliance with the scheme's requirements. We were recently audited and presented with a certificate confirming our Safe Supplier status.
In addition to this the sales team at Safpro are taking a Safe Supply Accreditation test at the end of May which will add a formal Level II award to their skills and qualifications! The BSIF has developed the Safe Supply Accreditation Course for customer facing staff to develop their PPE expertise, knowledge and advice they provide for the end user.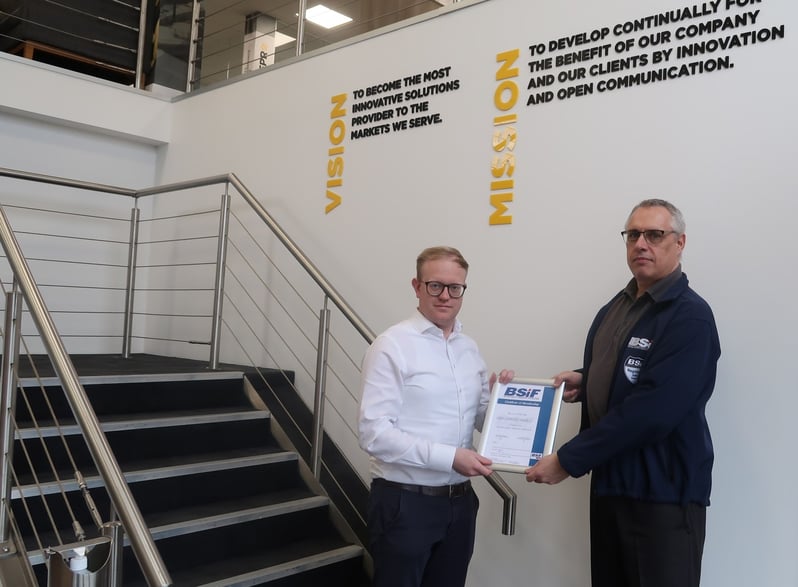 WE TAKE PRIDE IN ENSURING COMPLIANCE AND SOURCING THE BEST QUALITY PRODUCTS. IF YOU HAVE ANY CONCERNS ABOUT PURCHASING THE RIGHT PPE AND WORKWEAR PLEASE CONTACT US AT SALES@SAFPRO.CO.UK OR ON 01452 529050