Keeping your PPE in good condition can be a health and safety nightmare if you haven't got a proven solution in place. Too often PPE gets worn, damaged or discarded on site or in the back of a van and consequently companies often find PPE expenditure spiralling out of control.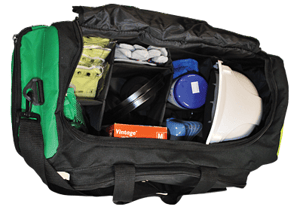 Ideal for service engineers and construction workers, the Organisa keeps all PPE cleverly stored in their own compartments, so that the products do not get damaged or lost in the back of a van and are easily accessible for selection and use.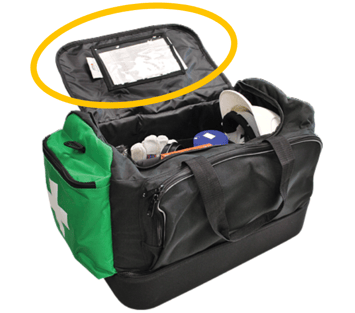 Health and Safety Managers, how do you keep track of expiry dates for your employees helmets, respirators etc, and ensure they are fit for purpose at all times?
A key feature of the Organisa is the A5 card listing all products within the Organisa, as well as the provision for checking and signing off the contents. This greatly assists Health & Safety Managers when carrying out audits.
If you're tired of looking for and keeping track of your PPE Kit, then the Organisa is for you…