Research from Centers for Disease Control and Prevention (CDC) has shown that 'workers who are exposed to extreme heat or work in hot environments may be at risk of heat stress.' (CDC, 2020)
Workers that are most at risk (but not limited to) are the following:
Construction workers
Factory workers
Farmers
Outdoor workers
Etc…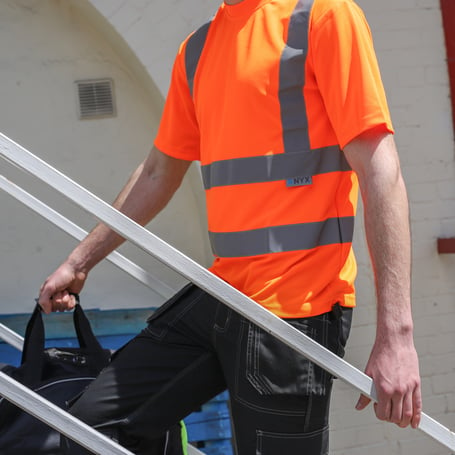 As well as being a top workwear, and PPE provider, here at Safpro we pride ourselves on providing solutions and advice to help protect your workforce. We want to ensure our customers know it is important for your staff to have the correct workwear to complete the job in hand, but also the correct training.
Please see NIOSH certified advice on best practises (which highlights the need for appropriate clothing) to ensure your staffs wellbeing & safety whilst working: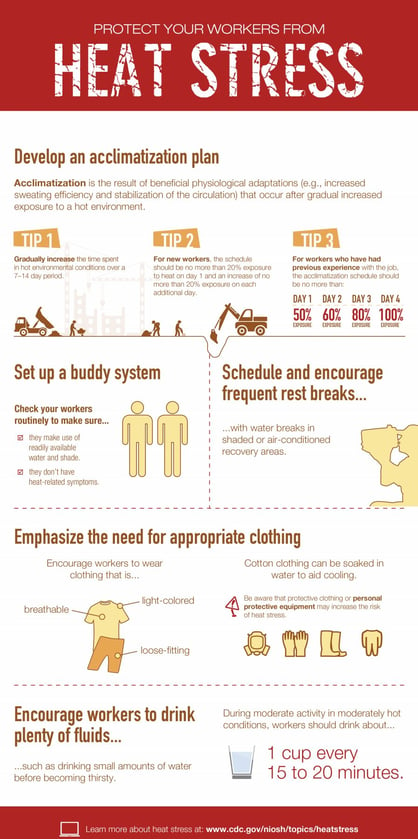 With the above in mind, and the summer months coming into full-swing, it is crucial your workers are equipped for the weather, are provided with optimum workwear, and tools to complete their work.
Therefore, Safpro are thrilled to introduce to you the following: Onyx Hi-Vis Antiwicking T-shirt.
Product code: ONX-735
This t-shirt offers a stretchy, and comfortable fit. Breathable material to ensure your workers are not overheating in what can be extreme or challenging conditions. Lightweight design, to help your workers with ease of movement, positively result in them not feeling restricted whilst on a job.
Furthermore, its anti-wicking material provides sweat resistance to help your workers feel comfortable throughout their working day – lets face it the jobs can get pretty 'hot under the collar' right? All of which can be helped with the Onyx Hi-Vis Antiwicking T-shirt!
Whilst offering all these positive benefits, the t-shirt also conforms to full EN20471 Class 2.

We have a wide range of solutions to meet your workers needs, here at Safpro.
If you would like to find out more on the ONX-735 or for further information on a variety of workwear solutions, then please get in touch, either at sales@safpro.co.uk or 01242 529050.
Sources: Centers for Disease Control and Prevention. 2021. NIOSH Heat Stress Topic Page. [online] Available at: <https://www.cdc.gov/niosh/topics/heatstress/default.html> [Accessed 15 June 2021].