Ukraine Conflict Supply Chain Impact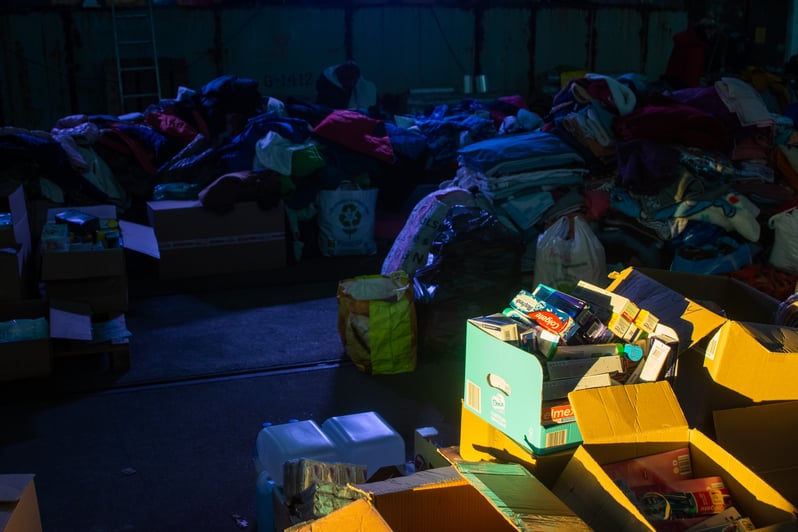 Just as one source of disruption in the shape of the COVID-19 pandemic seemed to be passing, another crisis arose for the supply chain as conflict hit Ukraine. We recognise that our customers are keen to understand the potential implications to their supply chains.
The ongoing conflict is expected to have a domino effect on various supply chains and have a longstanding impact in Europe. Whilst it is not yet clear, there may be supply chain disruption and cost/price increases within the Workwear & PPE market.
We want to assure all concerned that we're working closely with suppliers to evaluate whether any products or raw materials are sourced directly or indirectly from either Russia or Belarus. We are pleased to say that our supply Chain team performed a review recently on all routes as a matter of due diligence and are confident that currently no supply comes from either of these countries – however we will continue to monitor this.
We will continually review our supply chain over the coming months, ensuring that we support our customers robustly as the UK responds to the crisis.
Donations to the Oxford University Ukraine Society and the Rapid Relief Team (RRT)
We have received a number of requests for donation of supplies to various initiatives set up in response to the crisis. As a company we have chosen to direct our support to the charity Rapid Relief Team (RRT), who are delivering aid to Ukraine.
RRT has launched Operation 322 to deliver emergency food and personal care supplies to those displaced. https://rrtglobal.org/gb/operations-appeals/operation-322/
So far RRT have provided the following to the Ukrainian border and have raised £525K:
10 Truckloads including:

151,800 meals

64,512 bottles of water

24,321 nappies

23,460 sachets of baby formula
We have also donated excess Workwear stock to the Oxford University Ukraine Society.
Our thoughts and deepest sympathies are with those directly impacted by the war in Ukraine, as well as those with family and close ties to the region.