To continue with our theme of sustainability putting our efforts into helping protect the environment in whatever way we can at Safpro, we thought it would only be fitting to take a look at some of our favourite products that adopt these values.
A brand we believe are promoting sustainability, and more than doing their part to help with the environment is Traffi.
The Traffi LXT range has many features, not least of course its sustainability credentials, which Traffi's LXT range demonstrates throughout its core beliefs.
The Traffi LXT range are extremely dexterous gloves, and feature Life Extending Technology (LXT). It has excellent grip in wet, dry & oily conditions due to its MicroDex Ultra coating.
If you are yet to use this product then please take a look at our website for further details. Or if you wish to speak to a member of our team please click here or, alternatively, call 01452 529050.
The Traffi LXT range is certified carbon neutral, and if you would like to know more on how Traffi has achieved this check out their journey map below: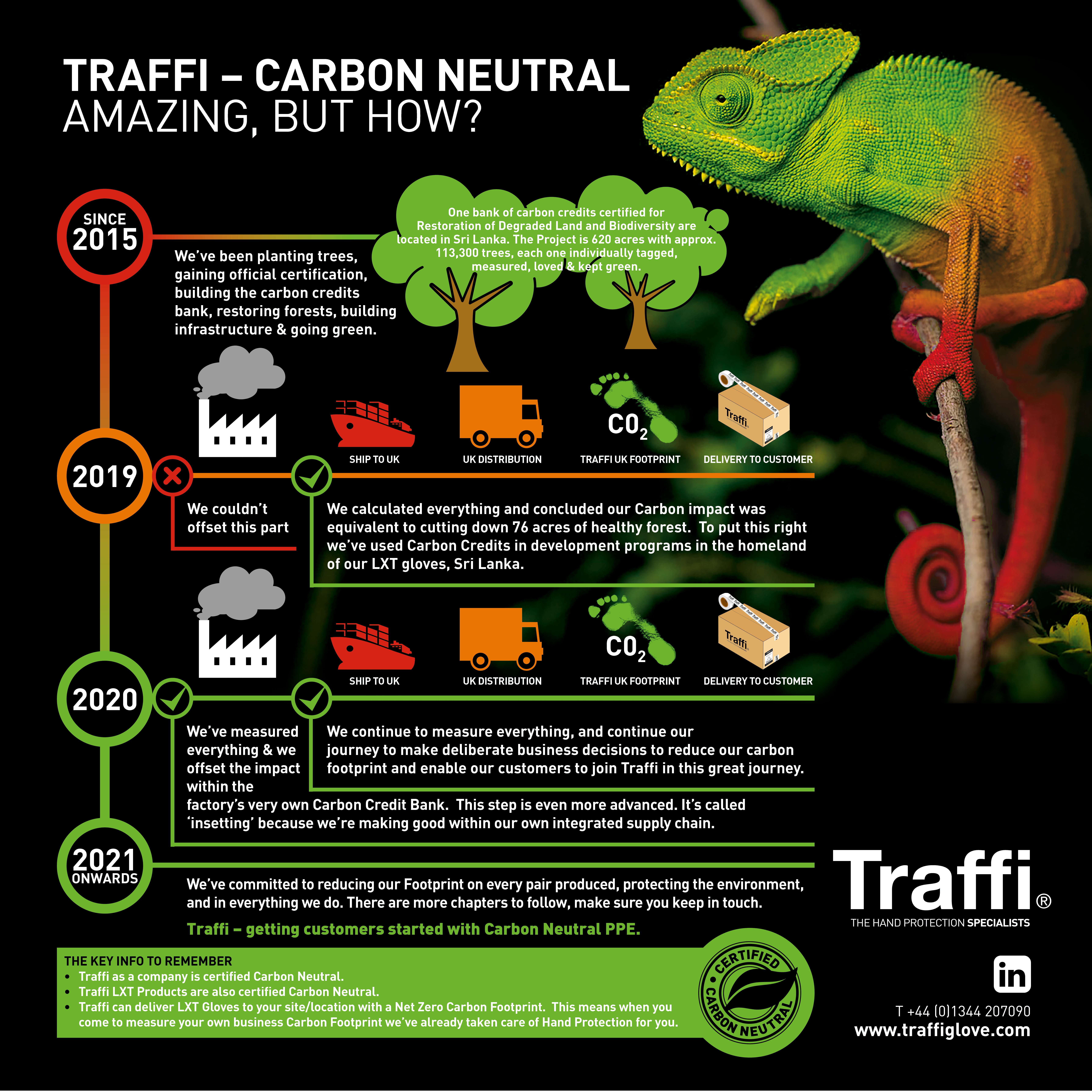 Don't just take our word for it, countless customers are thrilled with the results from the Traffi LXT range, and at Safpro that is always great to hear.
We will always endeavour to bring you great solutions, and if we can also do this with helping make a positive impact on the environment, we will. Take a look at a select few responses of this product below: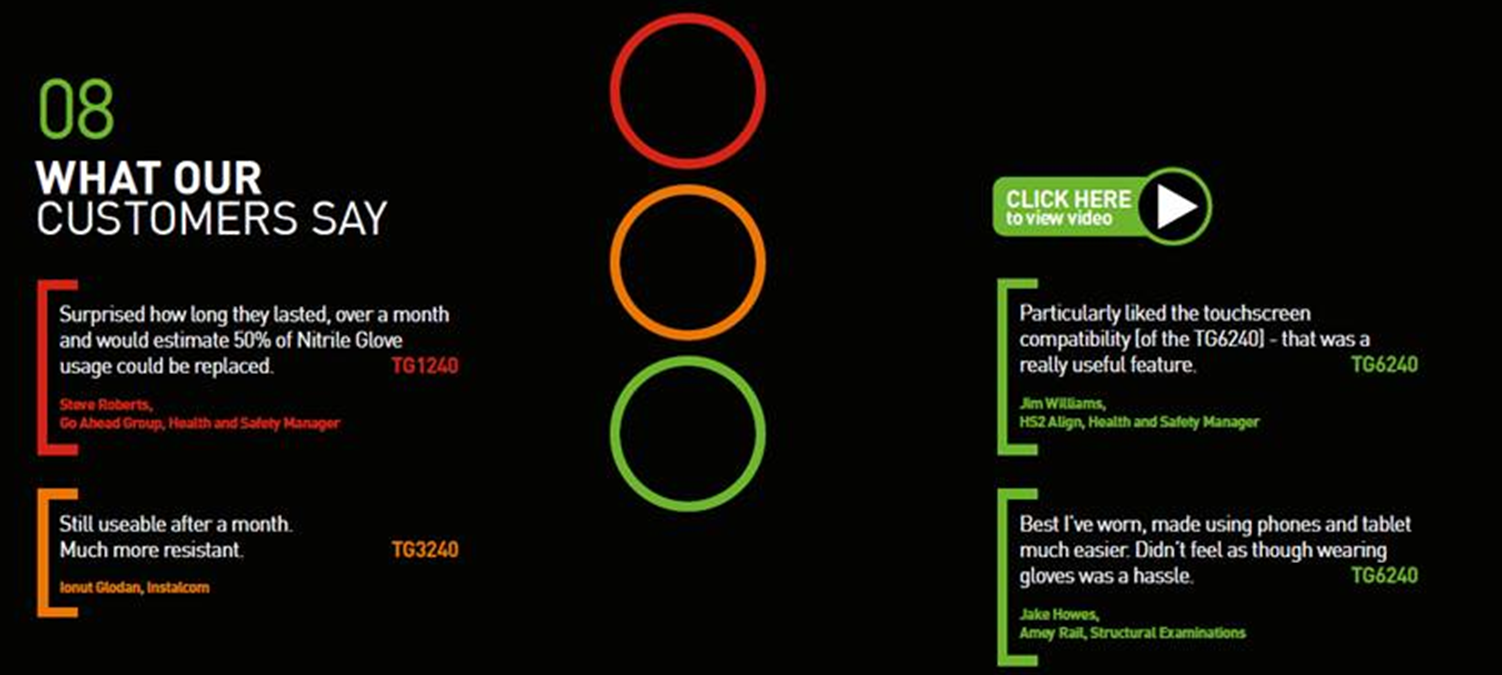 Team Safpro.