Company bosses want their workers to keep a cool head this summer with an innovative, easy-to-use new product that inserts into hardhats. The new cooling system can make all the difference for comfort levels if this year's summer turns out to be as blisteringly hot as last year.
During the summer months of 2018, a European-wide heatwave caused discomfort for many workers as the mercury rose above 30 degrees C in some locations.
We could see similar conditions this year, which makes a new 'patent-pending' Dry Cooling technology for helmets a welcome idea for those who are required to wear hardhats, whatever the weather may be.
Kalis Dry Cooling Helmet Pad
The Kalis Dry Cooling Helmet Pad, by Centurion, has features and benefits that will make a hot working day less arduous. The dry cooling system is placed inside the helmet and keeps the wearer 15 degrees C / 27 degrees F cooler than ambient temperature.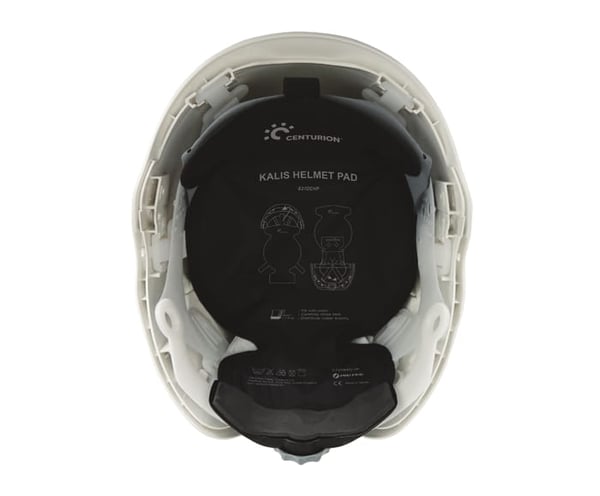 The material is anti-bacterial and machine washable and the design utilises technology normally found in the high-end sports industry.
No Need To Be Hot Headed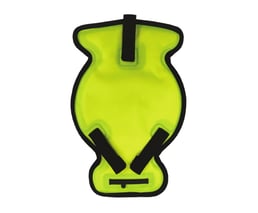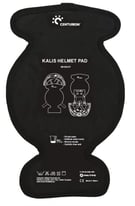 It works by filling the product with a specified amount of water using the syringe provided, where it will then activate a membrane inside, which allows hot air to be extracted from the head. Another membrane will then draw cool air in. The product can also be refrigerated when it has been activated, to boost the cooling effect and can be activated up to 750 times. It's best used outside with a vented helmet.
Safpro has had significant orders from rail companies and it has been specified for use on the new Heathrow runway contract, which will involve very large volumes.
Hot weather can not only slow productivity but also potentially impact on health for some members of the workforce, so this is one way to keep everyone a little cooler and more comfortable when the heat becomes oppressive.
Interested in this product? Contact us on 01452 529050 or email us at sales@safpro.co.uk