Keeping your PPE in good condition can be a health and safety nightmare if you haven't got a proven solution in place. The health and safety executive states that PPE must be properly looked after and stored when not in use, e.g in a dry, clean cupboard. Some great tips on the importance of looking after your PPE are on this link here.
Correct, fit for purpose PPE is vitally important as:
PPE is sometimes the only barrier between employees and workplace hazards that can cause injury.
PPE that isn't properly maintained is likely to become worn or damaged.
PPE that isn't in good condition can't properly protect employees from hazards.
Too often PPE gets worn, damaged or discarded on site and consequently companies often find PPE expenditure spiraling out of control.
The Organisa PPE Holdall has been developed specifically for the mobile service engineer. It has proven to be an exceptionally popular product and is now in use by many of the leading Support Services and FM companies in the UK and Europe.
Organise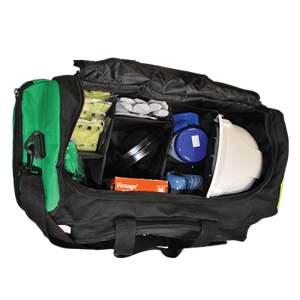 Individual compartments keep everything in order, giving you easy access to all your PPE, whenever you need it.
Protect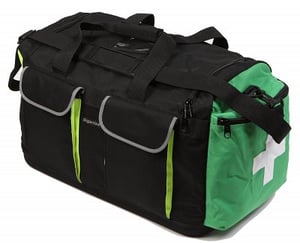 This durable PPE Bag is the ideal PPE storage solution, protecting and preventing damage in the van or on site.
Manage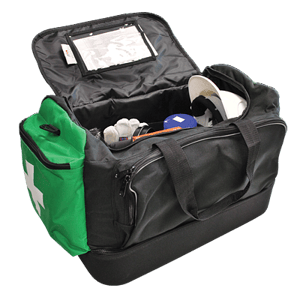 Spot checks by Health & Safety Officers? No Problem. Organise your PPE effectively, with our clear internal pocket for quick access to your record card and content list.
Brand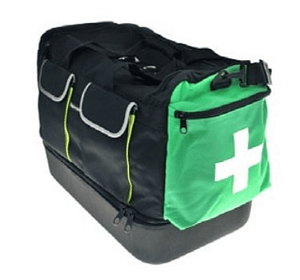 Protect your team & build your brand. Apply your company logo to the PPE Bag to promote & build your brand image
The Organisa range can be tailored to suit your staff and industry, ensuring your workforce are equipped to deal with all situations. Please contact us for any further details, our team of PPE specialists are on-hand to advise you, and answer any questions you may have.