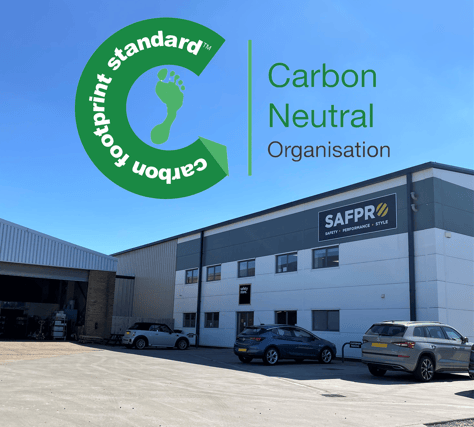 Sustainable, eco-friendly, recycling, and 'going green' are all terms we consistently hear throughout business, social media and news outlets, often a daily basis nowadays.
The importance behind this topic is not one that anyone is able to dispute, the evidence calling for positive environmental changes is undeniable, and rightly requested.
At Safpro, we recognise this task is something everyone, collectively, needs to take on as their responsibility in order to ensure a better future. However, as we have found out, this journey at the start can all be a bit daunting and seem a bit of an impossible task… where do you begin?
Well, we firstly decided it would be appropriate to look at our current (at the time) carbon usage. Our Carbon Footprint plan detailed a breakdown of where most of our carbon distributed across the business, this covered areas such as van travel & distribution, site electricity, company car travel & site gas.
From recognising where our emissions came from, we were able to make reductions in certain areas, and carbon offset those that were, and are unavoidable. In order to begin our journey in becoming a carbon neutral organisation.
Upon investigation, it had been discovered that our most significant emission source was from site electricity, at 44%. From this, recommendations have been made in order to reduce this amount and offset anything unavoidable.
We're taking this seriously!
After recommendations had been made, in ways to reduce our carbon footprint – we got to work! Here are just some of the approaches we have implemented in order to reduce our footprint:
Electric cars: One of our most recent developments is installing car electric charging points at our offices!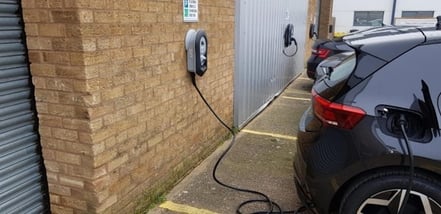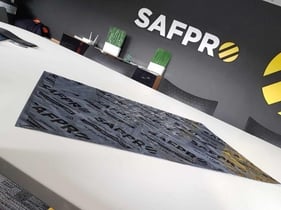 LED lights: We are also reducing electricity consumption further by installing LED lighting throughout the remaining 50% of our warehouses. The other 50% has already been done. We also aim to maintain the average CO2 figure for the company vehicles on the Vehicle Register below 130g/km.
Recycled packaging: We use recycled plastic despatch bags at Safpro. These recycled bags are reducing the amount of plastic entering the environment by 1.98 tonnes a year. We have introduced re-usable water bottles for staff in place of disposable plastic cups. We also ensure that all products from our own brand, Onyx, are bulk packed from the manufacturer to reduce single packed products
The team at Safpro also continue this sustainable attitude through the smaller changes at the office. Such as, no single use cups, mugs, or cutlery, and the entire team were issued with re-usable water bottles to encourage healthy practise.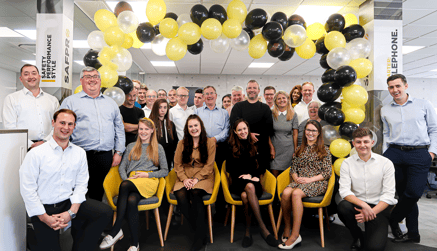 Further to this, we have clear objectives to meet in order to continue our journey in reducing our carbon footprint, and remaining carbon neutral.
Carbon & sustainability targets

Target setting (based on intensity metrics)

Improving the accuracy of future carbon footprint assessments

Reducing emissions (energy & travel)

Setting carbon reduction budgets based on emissions

Funding opportunities (help reduce companies travel emissions)

Carbon offsetting

Communicate (in order to help develop our sustainable culture)
We still have challenges to overcome, and ways in which to improve. However, here at Safpro we have made considerable changes that short, and long-term, will have a positive, and lasting effect for the environment.
To summarise, our steps from Carbon Footprint LTD for becoming carbon neutral are:
Measure – quantifying our carbon footprint across the business

Reduce – establishing where emission reducing opportunities lie

Offset – attain carbon offset credits in order to neutralise emissions (planting trees)

Go beyond – providing further environmental benefits, beyond measurement for carbon offsetting
Team Safpro.