The Client
Speedy are a provider of tools and equipment hire. They offer services to the construction, infrastructure, and industrial markets. Speedy has over 46,000 customers with more than 300,000 assets available for hire and have a workforce of more than 3,700.
Safpro are the approved Workwear and PPE supplier for Speedy. Our products and solutions offer protection for Speedy staff who work in a variety of environments where safety is key, such as construction sites, workshops, and railways.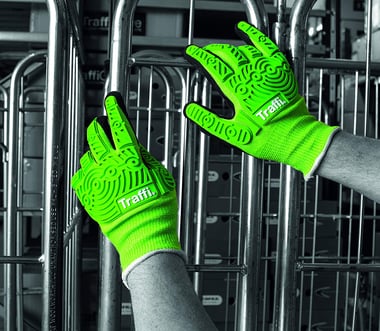 The Challenge
Speedy were suffering with several hand and finger injuries ranging from cuts and abrasions, to fractures and dislocations.
Safpro partnered with TraffiGlove (The Hand Protection Specialists), to investigate why these injuries were occurring, and to recommend an appropriate solution. Following a review of the Hand Protection range we discovered that whilst the specified gloves were being worn, the specification of gloves had not been duly considered or risk assessed.
As part of our account management programme at Safpro we regularly engage with the Health & Safety team at Speedy. This helps us to understand what is happening within their business so we can align ourselves fully with their business needs.
The Safpro Approach
The TG5545 Cut Level E Impact Glove was specified due to the back of hand impact protection, a key requirement for Speedy staff who work in a variety of environments. Trials were run across various depots to ensure wearers were satisfied with the glove and understood the colour-coded system, (This is to guarantee the correct cut level glove is worn for the task in hand).
The Result
The TG5545 'Impressed all colleagues that have had the opportunity to wear them, commenting on the quality and durability'. The glove was initially trialled for Speedy drivers, however due to it being so well received it has now been made available to other roles within Speedy. The TG5545 is still restricted to certain roles within Speedy and ordering is managed via our portal Optimise.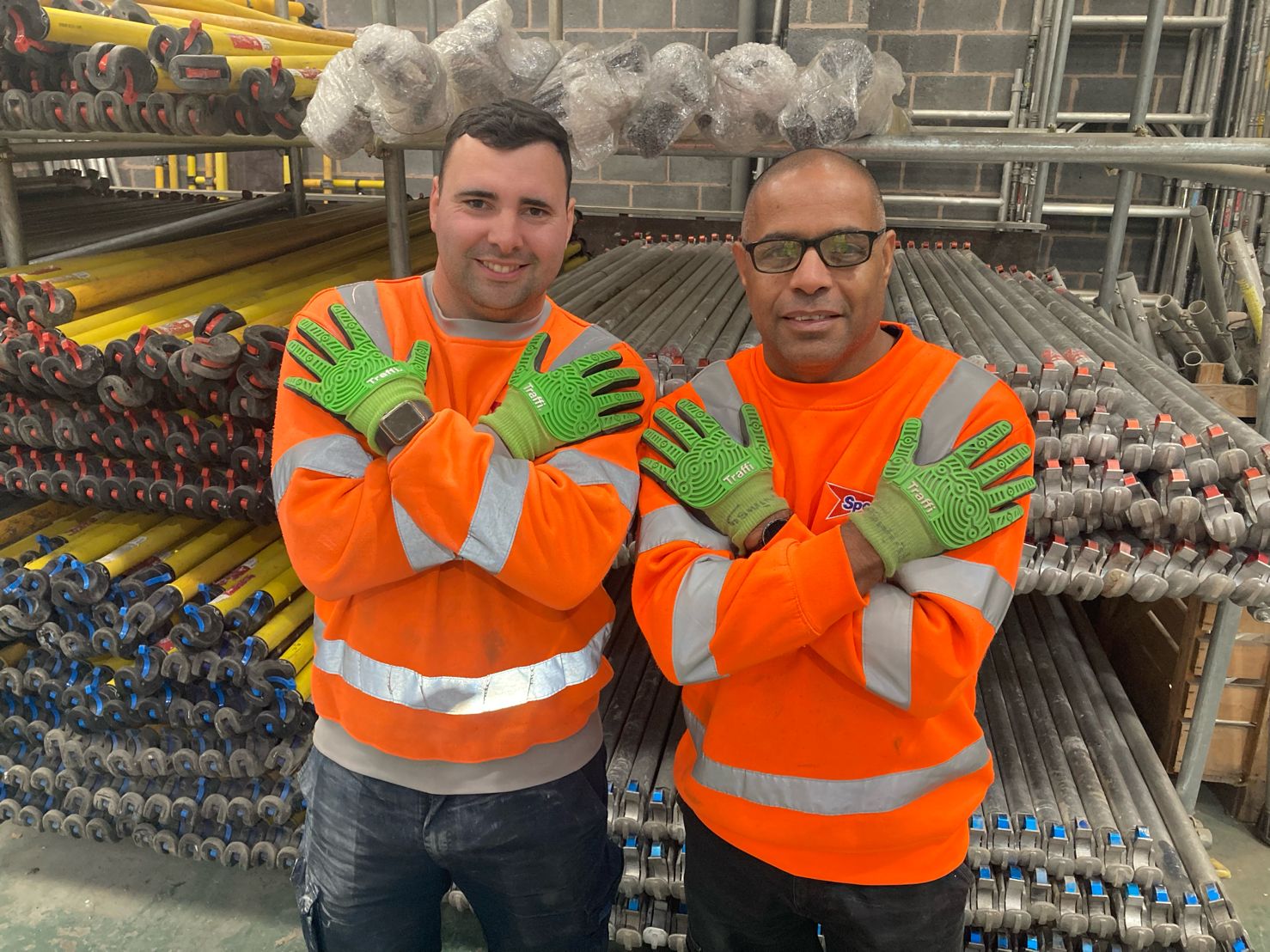 Safpro and TraffiGlove offered a solution to Speedy Hire that has helped achieved the required safety objectives. The result is the Speedy staff enjoy the best level of protection in terms of health and safety, as well as promoting a strong, consistent brand.
At Safpro we identified key processes to make the management of replacing PPE both streamlined and easy. Contact us if you want to learn about our solutions at sales@safpro.co.uk or 01452 529050.