Branded workwear has a number of benefits for your team and your business. Here we explore why branded workwear can make an important difference, for employee performance and for marketing your company.
Some businesses choose not to opt for branded uniforms as a dress code, but they are missing a trick. Branding on workwear works on two levels, it influences the employee's perception of their place and responsibility in a company and it promotes the business.
Accountability and Performance
There is a reason a policeman, nurse, soldier, Royal Mail worker or Tesco's cashier wears their uniform – it is there to demonstrate the values and skills the employee represents in an organisation.
Branding on uniforms is a step further, it is the mark of a 'tribe' and therefore a branded uniform is a cohesive force for a company team. In a business, it can promote loyalty as there is a sense of belonging and identity.
When you put on that workwear, you are accepting the role as the ambassador for the organisation. Uniforms with a brand name emblazoned on them can set a precedent, one that demands the worker conforms to a group standard.
It gives the worker accountability as a visible company representative. When branding your workwear, perhaps a polo shirt or jacket, you can even go the extra mile and personalise that item – with the name of the employee. This demonstrates a two-way loyalty and bond between company and employee.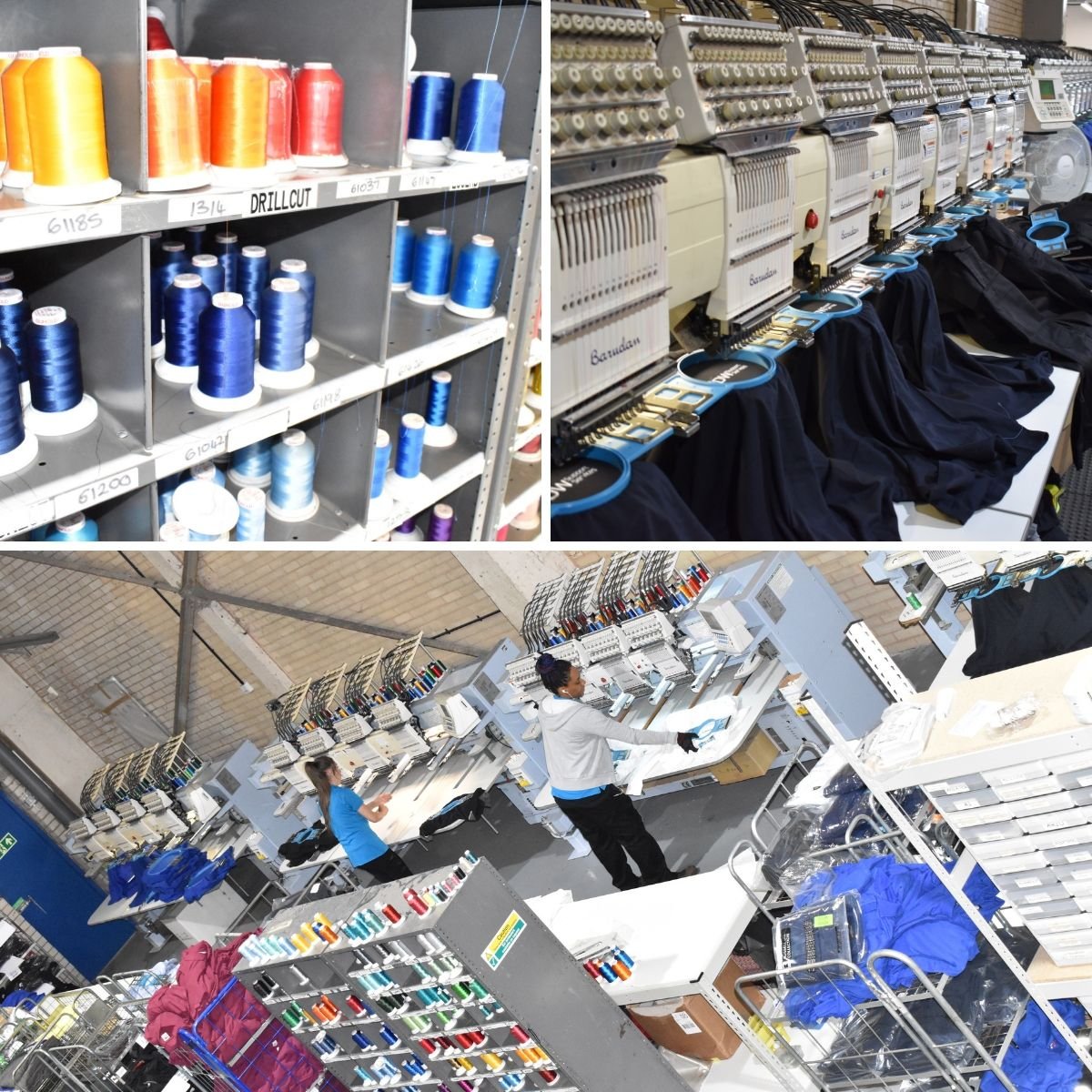 Marketing and Recognition
For a company, branded uniforms are walking advertising, ensuring direct contact with your target customers. First impressions really do count in service industries and uniforms play a part in that first impression. A branded uniform promotes trust and professionalism, it gives your company consistency and recognition – which makes your employees memorable. If people buy from people, they certainly make judgements on workwear. Put your brand on your workwear and you are saying the employee 'is' your company.
There is another reason to brand your workers clothing. If you are a plumbing business, utilities company or energy supplier – you may need to talk to people on their doorsteps. Trust – not just for elderly people but for everyone who is wary of scammers and chancers – is more likely given, to an instantly identifiable brand that can be seen on the clothing of the caller.
We have a dedicated in-house team who can help you develop your branded uniforms. We also have 6 Barudan Embroidery Machines (32 heads), as well as 6 logo transfer machines, so we can brand 2,000 garments in a single day. Contact us for branded workwear solutions at sales@safpro.co.uk or telephone us on 01452 529 050.