We are often asked questions by our clients such as how can you assist us in our commitment to community projects that may be in different locations throughout the country? And how can you contribute to our plan to enhance social value in our local area?
In response to these questions, we introduce our Corporate Social Responsibility (CSR) points scheme.
What does this mean, and how does it work?
It means you can tangibly support your local communities and support local projects by redeeming CSR points for your quarterly expenditure on Workwear & PPE. Every £ spent with Safpro equates to 1 CSR point.

These points are then utilised by our clients to fund charities or community projects. Some examples of recent projects funded using CSR points are dual-branded HV waistcoats for school children, branded garments for a fundraising yacht race, and sponsored dog jackets for charity.
Mears Group PLC are awarded CSR points for their spend with Safpro and these been used to support community projects such as the Scotland Homelessness project - 150 fleece jackets were supplied at zero value.
In addition to our CSR points commitment to Mears we recently donated 270 end of line Workwear products to the Mears foundation. This clothing was to support the Mears Afghan Appeal (Mears are committed to supporting refugees from Afghanistan), as well as two homeless charities - Shiloh Rotherham and Beacon House Colchester; homeless charities supporting individuals who are/or at risk of becoming homeless.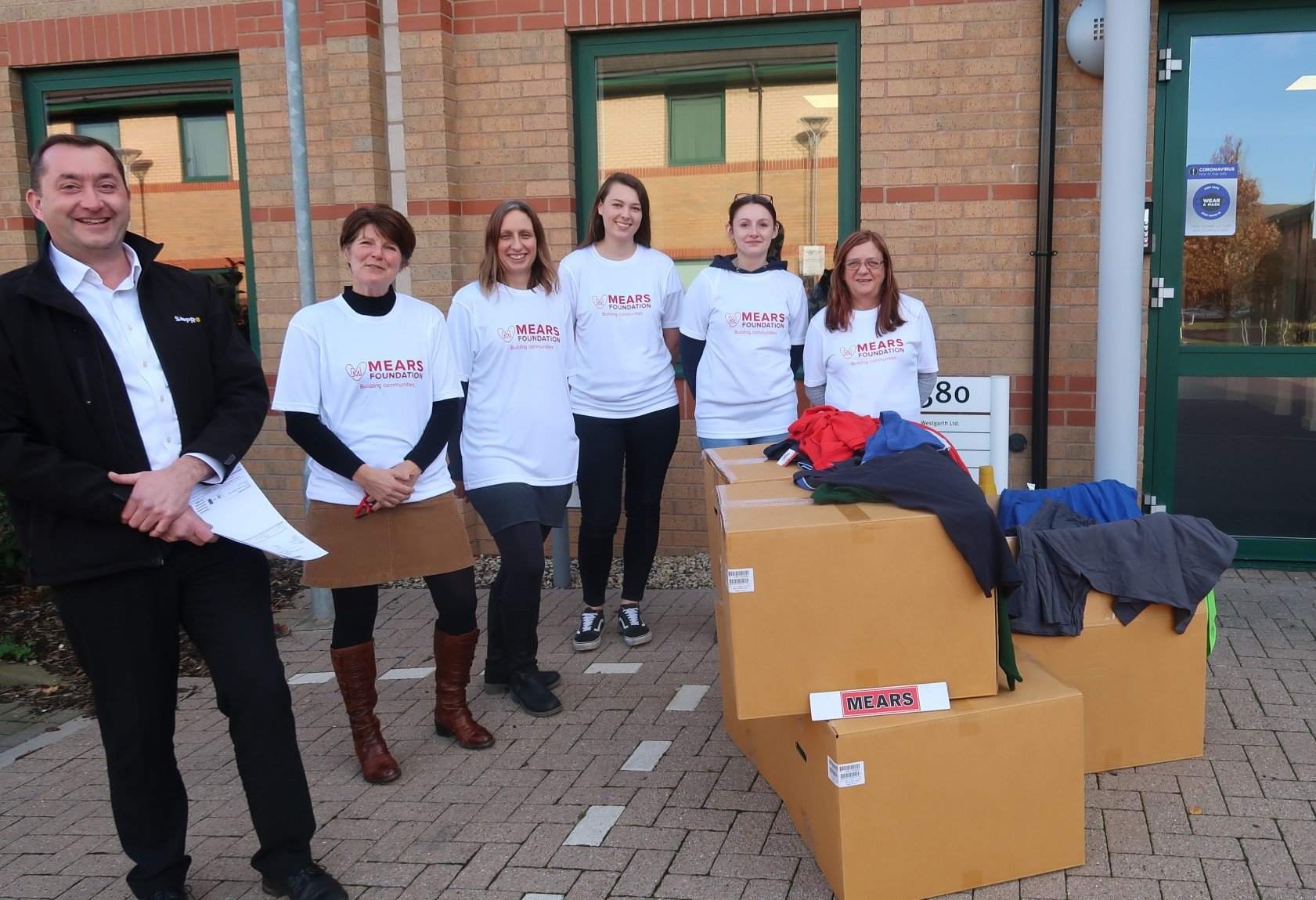 These are some examples of where the scheme has had a big impact on the lives of many and demonstrate how we can bring tangible social value into our clients branded Workwear & PPE contracts.