It's essential to supply workers in potentially hazardous environments the correct PPE, but it's also essential to replace equipment before it is worn out and no longer fit for purpose. So how do you track PPE wear and tear effectively?
Some employers may be either unsure when to replace kit or tempted to delay replacement to save money. If this is the case, you can risk lives, your business, fines and possibly prison.
Whether we are talking about helmets, face masks, ear defenders, respiratory equipment, sturdy footwear or any kind of body protection, it must be up to the task it's designed for, and that means not worn out, incomplete or broken. The kit will also need to fit the employee (or be adjustable), and the PPE must be suitable for the environment it is used in. If any of these criteria are not met it's time to replace the kit.
Here are some tips you ought to know:
Assess PPE users on their knowledge of their kit.
Use a certified expert to replace and repair parts when necessary.
Have regular inspections to check for flaws or missing kit.
Make sure there is someone in the workplace responsible for implementation, care and training in PPE.
Keep PPE in a dry clean place for storage.
Report loss or destruction of PPE.
If you are a Safpro customer you probably already know we have created innovative ways to check kit and made replacing it an easy and efficient process.
Get organised with PPE
Our Organisa solution is a good example of ensuring kit is not lost under a pile of other bits and pieces in a bag, designed by us for mobile operatives like service engineers and construction workers. If PPE is stored in a messy, cluttered way it will be easy to miss flaws in devices, missing items or wear and tear issues. Our Organisa is a tidy holdall that separates kit out into compartments, so they are visible and protected. This also means they are conveniently accessible when needed. With the bag is a record sheet, which has the expiry dates for every piece of kit. This means Health and Safety checks can be carried out quickly at any time, with clarity on when replacements are legally needed.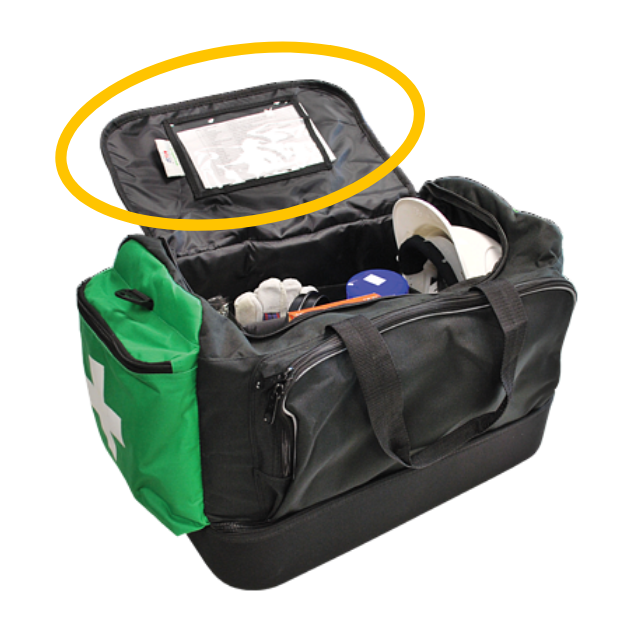 Optimisation of PPE processes
If it's your responsibility to track the expiry dates of PPE for many workers in different parts of the business, as well as in different locations, that can be time consuming and challenging. Our Optimisa solution is a software platform designed to enable you to track all the kit for every member of staff. You can find out exactly when you need to replace it, for whom and deliver it in a timely manner to their location. Because it lists every item individually, it's efficient and saves money. It sends out Inspection & Replenishment alerts to keep you on the right side of compliance. You can check order status at any time and the system is serviced by appropriate, pre-selected stock.
At Safpro we identified key processes to make the management of replacing PPE both streamlined and easy. Contact us if you want to know more about our solutions at sales@safpro.co.uk or telephone us on 01452 529 050.