Are you doing enough to ensure that your team members can stand the heat and still wear their essential workwear and PPE this summer? We have a summer range that will make it easier to keep performing in tough, hot temperatures.
Followers of Safpro's blog may recall the article on the popularity of the hardhat cooling system. It's important to change kit with seasonal weather and temperature changes, as with longer days and better weather your team can be highly productive. The hardhat innovation is one of many that are designed to make life more comfortable on sunnier days, so people can cope under the stress of heat.
On a more concerning note, workers could be tempted to shirk clumsy, over-heated workwear for the sake of comfort and speed, which could be a safety and liability issue. You might have spec'd the very best for winter but how certain are you that that high-tog, hi-vis is doing its job of protecting your team while the sun is blazing?

Summer is the time to rethink workwear and make sure that workers are not only comfortable and productive but won't be tempted to leave that vital PPE in the van. Safpro's summer range offers protection but importantly, is also comfortable and keeps your team cool.
Spec the Best
Our Onyx breathable safety trainer may be lightweight and cool with a 3D airflow textile lining, yet its steel toe-cap and kevlar mid-sole still protects to EN ISO20345 safety standards. Why ask that workers wear heavy riggers (and then be caught out when they don't)?

And spec'ing for summer is an ideal opportunity to refresh your corporate image. AWD's Cool T-shirts are made from Neoteric textured fabric to stay fresh and – thanks to being available in an incredible 35 colours – will match your corporate branding. Or spec Leo's Hi-Vis Coolviz polo shirt: The one-step way to stay seen and cool.


Health and safety guidelines don't state a 'maximum temperature' so simply downing tools when hot becomes oppressive is surprisingly not something regulation accounts for. Instead, employers need to be mindful of the heat being generated, reducing work periods – especially time in direct sun – tempering the expected rate of production, extending breaks and swapping out over-heated staff before any risk of heatstroke. More than ever, in these situations, equipping the workforce with the latest cool kit will mean happier workers, so the job can get done despite the conditions.
Dodging Heatstroke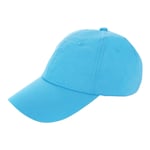 One simple quick fix to combating heat is to keep the sun off with a baseball cap. Direct sunlight to the head is the main contributor to the onset of heatstroke. Our fresh new low-profile cap comes in a huge range of colours and this features extra room at the crown for greater comfort while working and a longer peak for more shade.
Similarly, our best-selling Orn 245G combat shorts are loved by outdoor workers all summer long. They've multiple pockets (even a rule pocket), extra strong lining and their 'easy jeans' cut make them supremely comfortable in the field for extending warm working periods.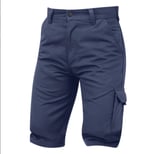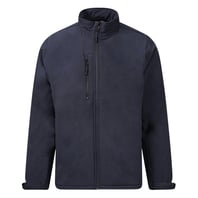 Summer is also the perfect time to spec a better, more versatile jacket such as the Onyx-700 'soft shell'. Its three layers provide excellent wind protection while remaining breathable and water resistance for when the weather breaks. And why expect your team to sport waterproofs in the heat 'just in case'. Our PVC/Nylon over jacket and trousers rain set is lightweight, easily packed up into its zip pocket and quick to put on. There's a tear release hood and easy access, which means that you can still get at your pockets, whatever the weather.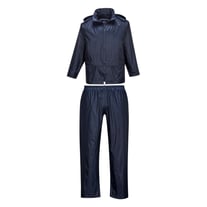 In short, weather can be a major factor to working well and safely in a range of industries, including construction. If your workers are looking hot and bothered, take a close look at your workwear lists this summer.
Talk to Safpro and guarantee yourself a successful summer. Check out www.safpro.co.uk and get in touch at sales@safpro.co.uk or on 01452 529 050.