Do some of your team members still feel like second-class citizens, grappling with over-sized, dangerous cast-offs? It's time to embrace the new wave of workwear at Safpro, designed specifically for women.
It's probably no surprise that in 2019 the percentage of women workers in the construction industry is at an all-time high – 14% of the total in fact. Likewise, 37% of all entrants entering are from higher education. The good news is that in 2019 more and more companies are wising up, changing perspectives and opening doors wider to ensure that the best possible new starters are engaged in the changing roles that today's ever-evolving industry demands.
In construction and other industries where worker safety is of paramount importance, designing gear for gender is a vital consideration. Today, with the evolving demographic changes in industries traditionally populated by men, lines of workwear must be created to ensure women in these roles stay safe and supported.
Equip Yourself with the Best
And Safpro are here to help. Our women's wear products are developed alongside our other lines, to offer identical protection, comfort and a long, long lifespan. And mixed gender teams can enjoy the same look and practicality, thanks to our branded products that feature your logo and corporate colours.
Safpro know that no two workers are the same size and shape, and yet the needs of warmth, freedom of movement, comfort and protection remain constant. That's why our product development team redesign every panel and stitch across our male and female products to ensure the same perfect fit with the same tried and tested super-strong materials. Our women's wear products aren't just 'smaller', they're cut to fit, all the while featuring the same level of protection.
Take the Amblers Ladies Safety Shoe (available from Safpro) as an example. These safety shoes – of course – feature unbeatable lightweight, all-day-long comfort but vitally their considerate styling and attention to the needs of their wearer means that they'll be loved. And when PPE is loved it gets worn!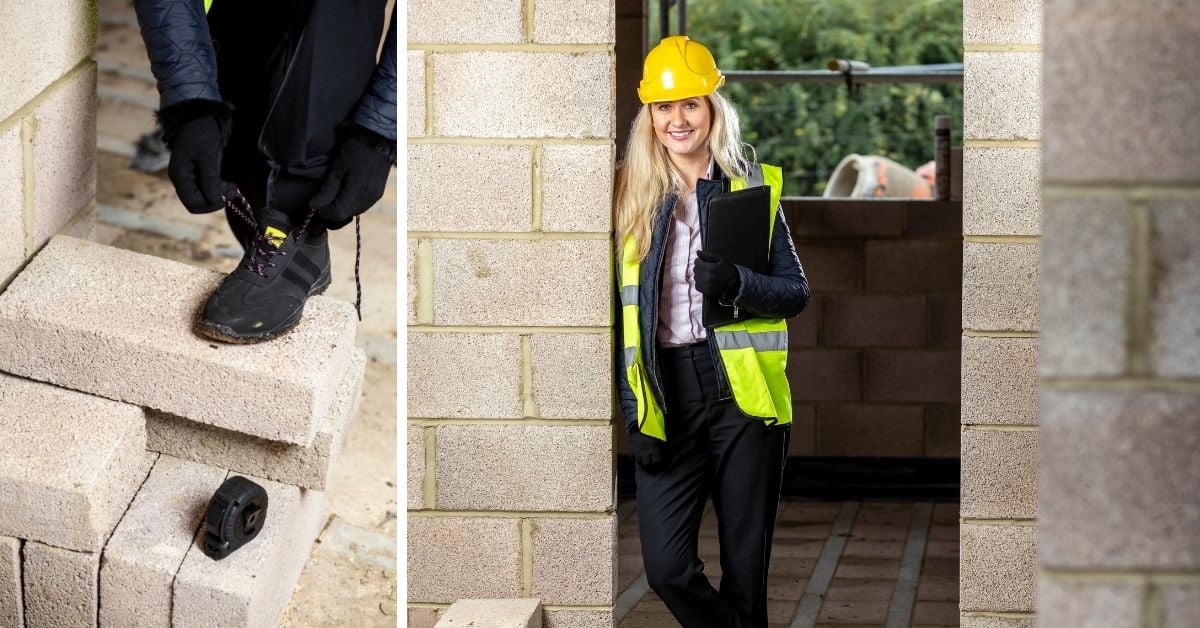 Smarter and Safer
And why expect female staff to grapple with ill-fitting, uncomfortable and potentially unsafe half-measures when there's a perfect Safpro alternative tailor-made for them? The Regatta Women's Beauford Insulated Jacket marks an end to roughing it in over-sized, accident-prone baggy men's workwear. This is a sleek and highly functional ladies' jacket that delivers freedom of movement, unrivalled protection and weatherproof warmth 24/7. Plus, there's the bonus of high visibility when chosen in red.
Taking careful consideration of the needs of both genders at your company promotes an inclusive company culture in the workforce. It shows you are a considerate employer and that, in turn, delivers higher employee retention and satisfaction, as well as inspiring higher performance.
At Safpro we work harder than anyone to make every team member feel included and protected. Contact us and discover our truly tailored solutions at sales@safpro.co.uk or telephone us on 01452 529 050.