On the 21st of April 2018 the PPE Regulation (EU) 2016/425 came into place. The regulation put equal responsibility on the distributor and the manufacturer to ensure that all PPE products are tested and conform to the relevant standards.
The regulation came into place as People were concerned that the range of products and whether they meet standards or not weren't adequate or consistent. (You can read more about it here: https://blog.safpro.co.uk/what-will-the-new-ppe-regulation-mean-to-you).
For example, both Hi-Vis vests below look basically the same. Both may claim to be compliant. But only one meets reflective standards.
Fact: Independent testing shows that 1 in 3 reflective material garments purchased in the open market are not compliant to the EN 471 standard for level 2 reflective brightness.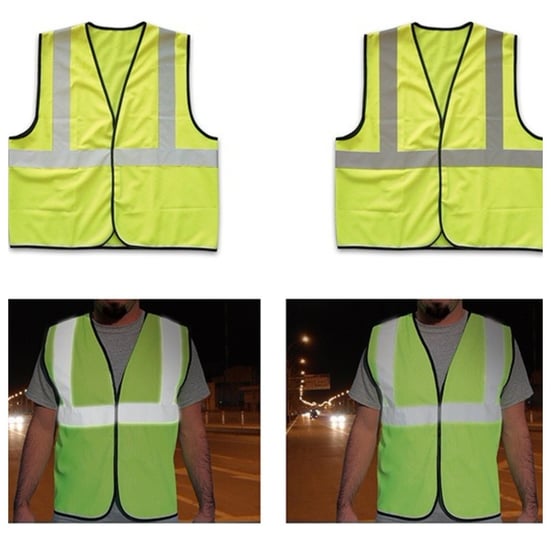 To ensure that you are working with a trusted supplier, we would recommend that you ask your suppliers to do three things (credit to www.britsafe.org)
- Provide a declaration of conformity that shows original certification for the PPE you are purchasing.
- Define their process for ongoing sample testing to ensure safety products continue to meet the required standards.
- Define their process of quality assurance at the manufacturing facility to ensure the products are being manufactured as they were originally certified.
As a professional PPE provider, we comply with the PPE Regulation. We pride ourselves in outsourcing the testing of our ONYX products to independent product testing specialists to provide the customer with the highest assurance that our PPE is fit for purpose. As keeping our customers safe is embedded into our culture at Safpro, we welcome the tightened regulation to enhance responsibility throughout the PPE supply chain.
Also, the Registered Safety supply Scheme from the British Safety Industry Federation (BSIF) is designed to ensure that end users are only supplied with compliant, effective PPE. As a registered safety supplier, you can be confident in the knowledge that all the safety equipment and services we offer comply with the appropriate standards.