At Safpro we pride ourselves on our products. And where we're not directly developing and producing those products ourselves under our Onyx brand we work tirelessly with our partners to source and provide their 'best-in-class' items that fit the Safpro ethos. But it's in developing and innovating our own products – putting our 45 years in the business into action – where we and our customers find the most reward and satisfaction.
Our latest Onyx product addition was inspired by the design of a ski trouser featured at a sportswear exhibition. Utilising the same four way stretch material incorporated in a ski trouser, we developed the Onyx Premium Stretch Craftsman Trouser.

The trouser features a cotton ripstop stretch fabric and the stretch fabric above the knees is particularly useful as it helps keep kneepads in optimum position for superior comfort and protection.

Flexibility is essential for our customers performing their daily tasks, but beyond flexibility and durability it was also important that the trouser looked good. Badly designed and styled workwear is workwear that often isn't worn. The ONX-366 Trouser design is the result of collaboration, experience and ingenuity.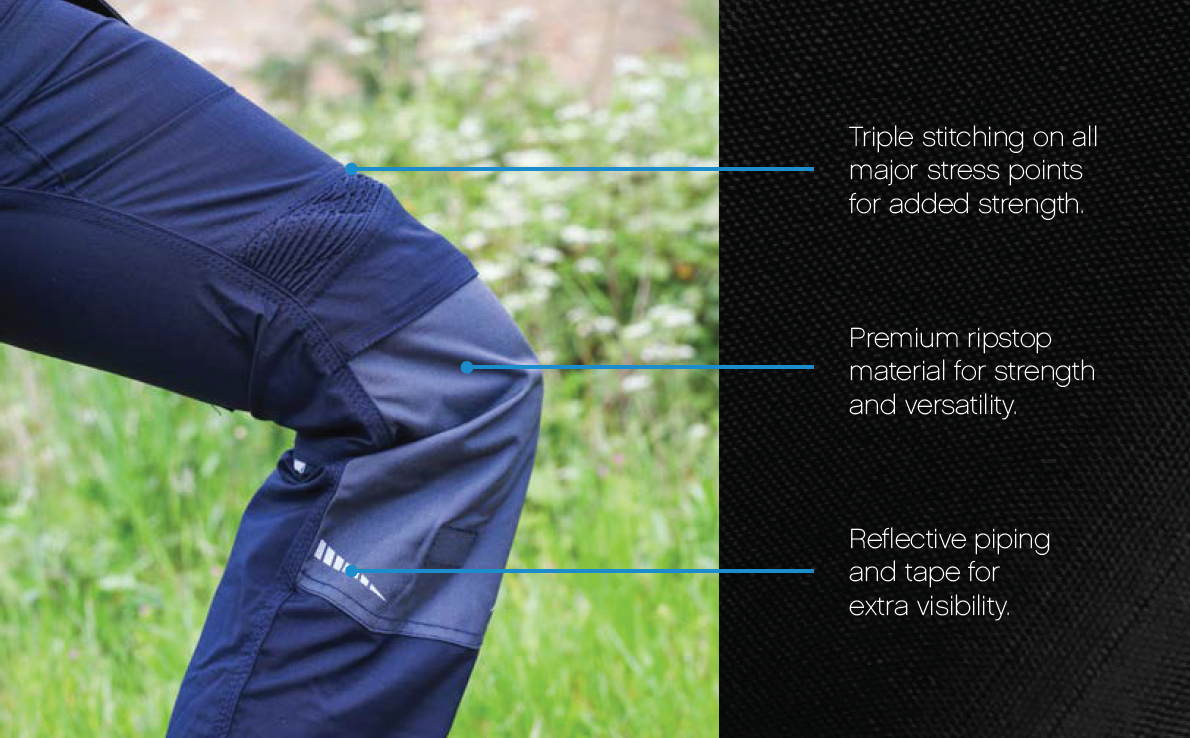 FEATURES/DESCRIPTION
Multi-functional premium ripstop trouser

Triple stitching on all major stress points for added strength

Two front, two rear pockets, combat leg and rule pockets

Craftsman Pockets with additional tool storage

Reflective piping and tape for extra visibility on pocket flaps and back of legs

Stretch Crotch Area

Part elasticated waistband for comfort